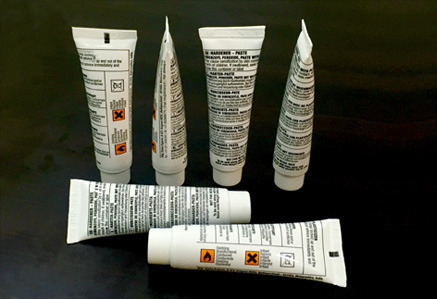 Product Specifications
Industrial

Paste

(BzO)2

Dibenzoyl Peroxide Paste
Product Description
APPLICATIONS
Polymerization initiator and curing agent for monomeric vinyl, acrylic, styrene and unsaturated polyester/vinyl ester resins.
Curing agent for pre-promoted polyester and vinyl ester resins under room temperature.
White and red (brick red) colors can be available which serve as a visual guide to ensure uniform dispersion in the patching compound.
Initiators for two-part adhesive systems based on polyester or methacrylate resins.
Enter Buying Requirement Details